Join other women in a relaxed setting to enjoy great teaching, discussion,
fellowship and prayer! Build relationships too, with women as we
encourage each other to become women that know Christ as Lord and Savior
and to grow in our faith.. No matter where you are on your journey. .
.what trials you have endured. . . Our doors are open and God's arms are
waiting! Please join us. We'd love to see you there!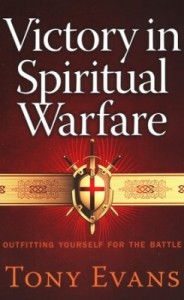 Live In Victory In 2018!!
All women are welcome to join us on January 9th, 2018 as we begin an 8 week bible study on Victory In Spiritual Warfare with Tony Evans! Let's examine each piece of the armor together and experience the life, hope and purpose God has for us.
We meet at 9:30 am and 7:00 pm. Childcare is available and we hope to see you there!
Contact Kroyster@westhillscommunitychurch.org with questions.
We hope to see you there.